Ingredients for Tarhana Shrimp
1/2 cup of tarhana
4 glasses of water
8 medium shell shrimp
1 tablespoon +1 teaspoon butter
1/3 teaspoon of olive oil
1 teaspoon tomato paste
4 cloves of garlic
1/2 teaspoon of white wine vinegar
1 teaspoon finely chopped parsley
1 teaspoon smoked paprika
How to Make Tarhana Shrimp?
Mix the tarhana with 1 glass of cold water first and let it rest.
Remove the shells of the shrimp so that only the tail remains, and set aside.
Put the butter and tomato paste in the pan and fry it. Add shrimp shells and mix.
Add the remaining 3 glasses of water and cook on low heat for about half an hour with the lid closed.
Strain the mixture and allow the shrimp juice to come to room temperature.
Add the shrimp water that comes to room temperature to the tarhana. Cook with salt for about 15 minutes, stirring.
When your soup is almost ready, put 1 teaspoon of butter and olive oil in a non-stick pan.
Once the butter has melted, add the tailed shrimp and start sautéing.
While flipping the shrimp, add 4 cloves of garlic and salt.
When the garlic smells, add the white wine vinegar.
Turn off the stove for 10-15 seconds and add finely chopped parsley and smoked paprika to the pan and mix.
Arrange the shrimps in the soup bowl first. Then add the soup. Pour the remaining sauce in the pan over the soup. Enjoy your meal.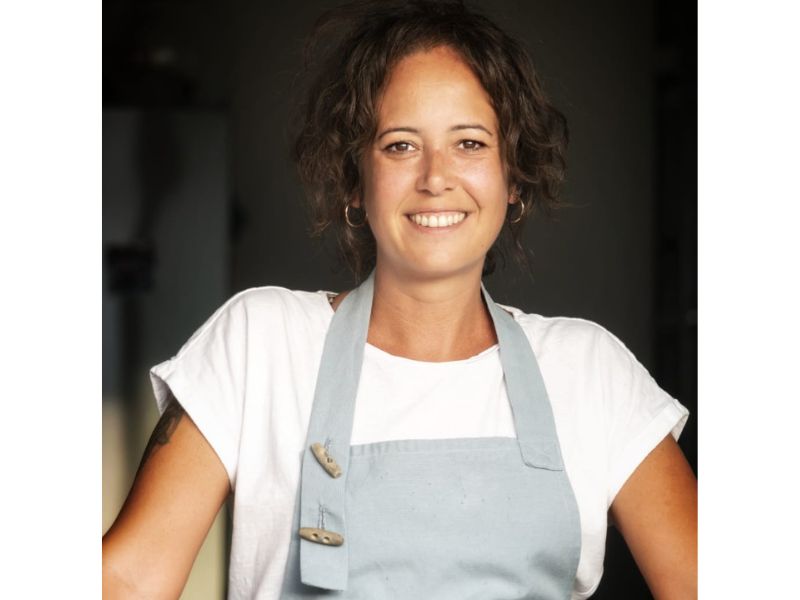 Chief Serra Expect